RESTAURANT HOTSPOT IN VIENNA
Eat. Drink. Love. Repeat. at DOTS at THE LEO GRAND
A colourful oasis in the heart of Vienna invites you to fully indulge in the fine things in life. DOTS at THE LEO GRAND, located in the spectacular inner baroque courtyard of our hotel, is one of THE top restaurants in Vienna. Two private dining areas, a spectacular event space and probably the most beautiful outside area in Vienna complete the offer for local and international guests.
Discover avant-garde fusion cuisine accompanied by relaxed tunes in the most beautiful ambiance of the city and fall in love with the unique spirit of this wonderful location.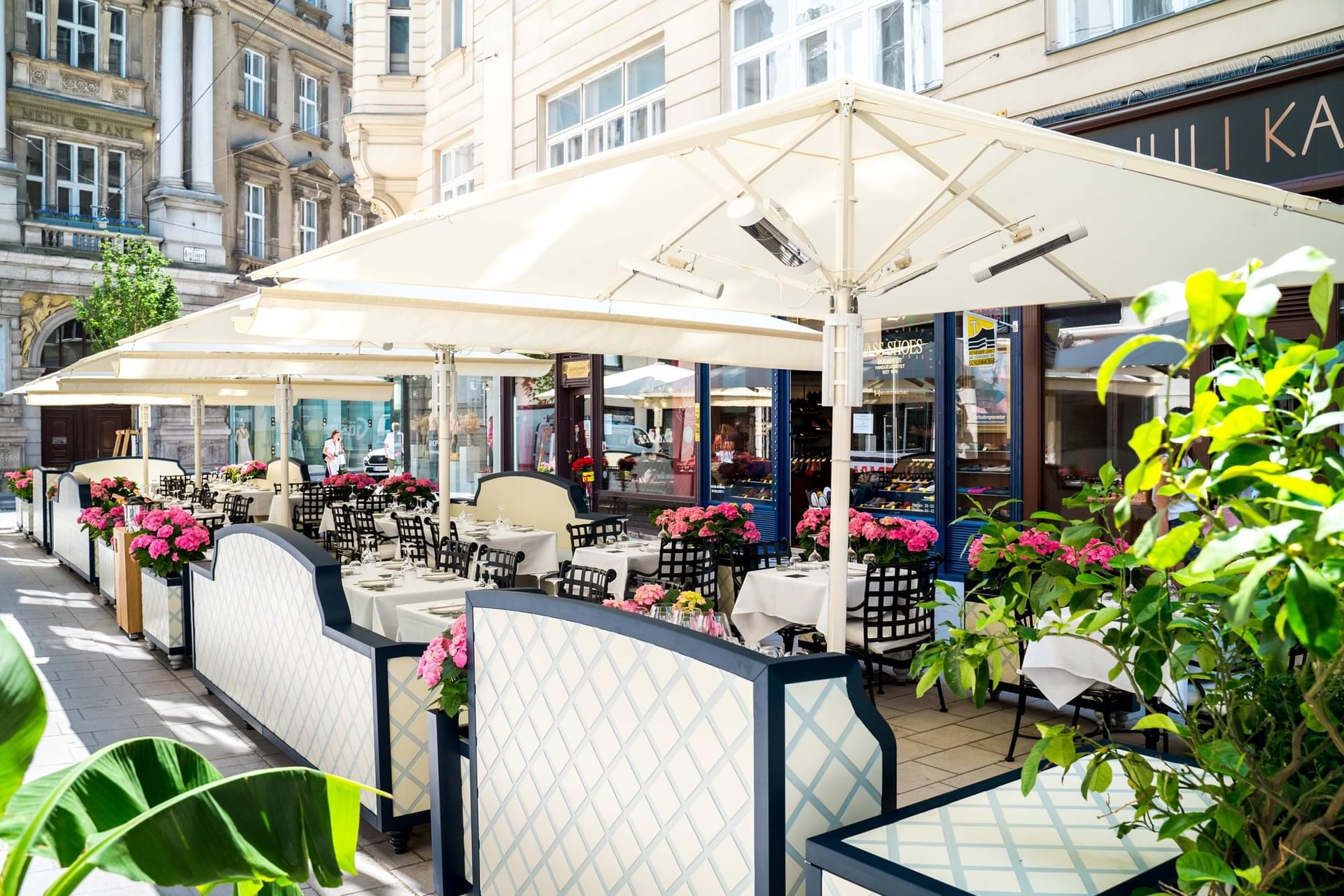 International Chic meets Viennese Elegance
Stylish and elegant at the same time — enjoy a culinary journey in the international flair of one of the best restaurants in Vienna. In a classy ambience, the DOTS team welcomes you with Viennese hospitality, while you spend an unforgettable time in good company at the patio or in the beautiful Schanigarten (outside area) with a view of St. Peter's Church.
While the Schanigarten is available in summer, the Patio is open all year round due to a unique roof construction which can be opened and closed at any time.

Food & Drinks par excellence
At DOTS at THE LEO GRAND, the emphasis is not only on pleasing the palate, but also on the creative presentation of the unusual menu creations. On request, these can be placed in the middle of the table for sharing in the Japanese Izakaya style. Our Viennese and international guests are served exquisite dishes inspired by Asian fusion cuisine and prepared with a touch of Viennese and French sophistication. Taste your way through our extravagant dishes!
Private Dining and Events
in the Heart of Vienna
In addition to the heart of our Viennese restaurant, the Patio, there are two private dining rooms and a spectacular event space. Rent the Asian and Oriental inspired Salons Asiatique and Oriental to enjoy your dinner in Vienna with a private atmosphere. For larger celebrations, you can book Salon Jungle including the outdoor terrace.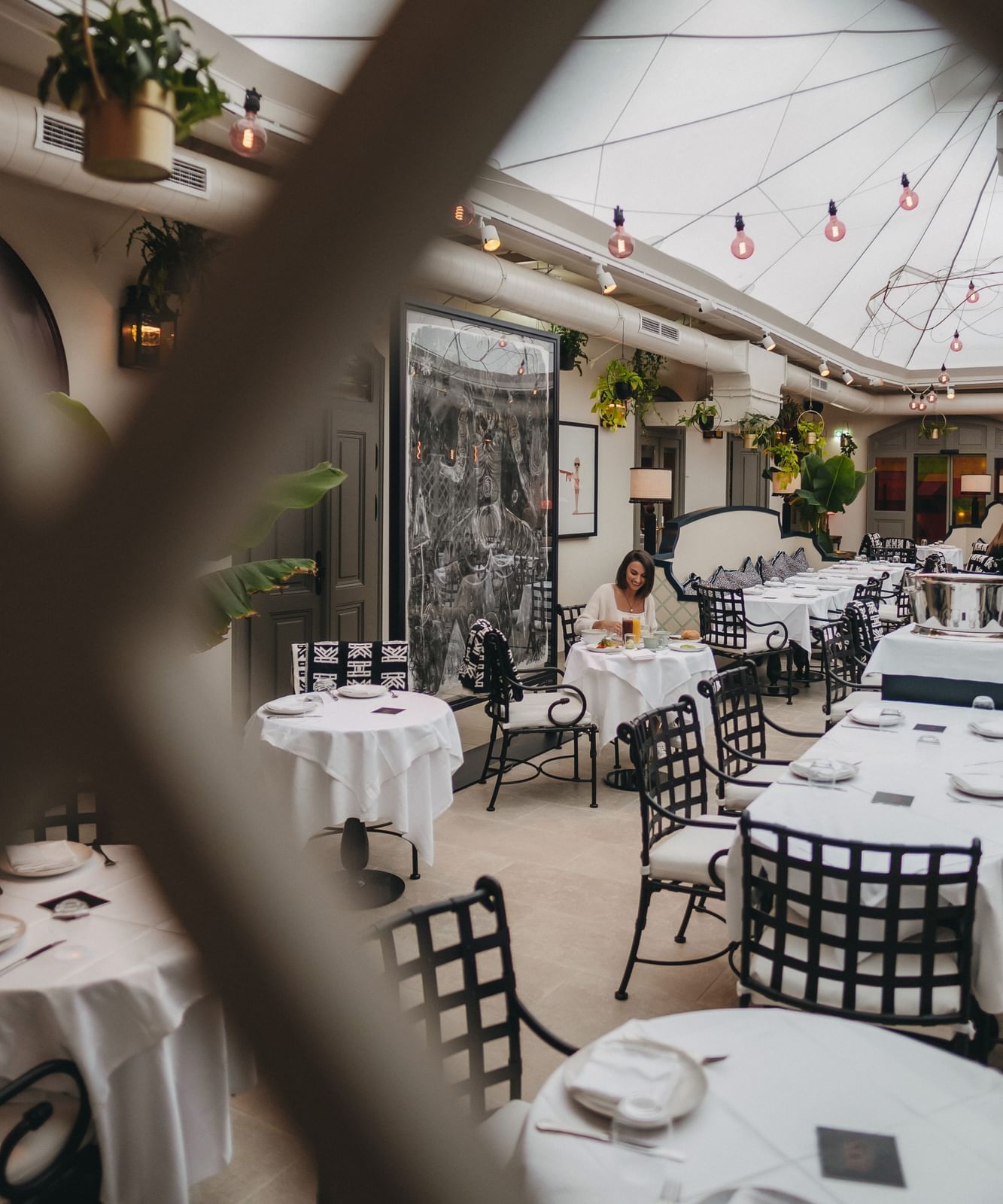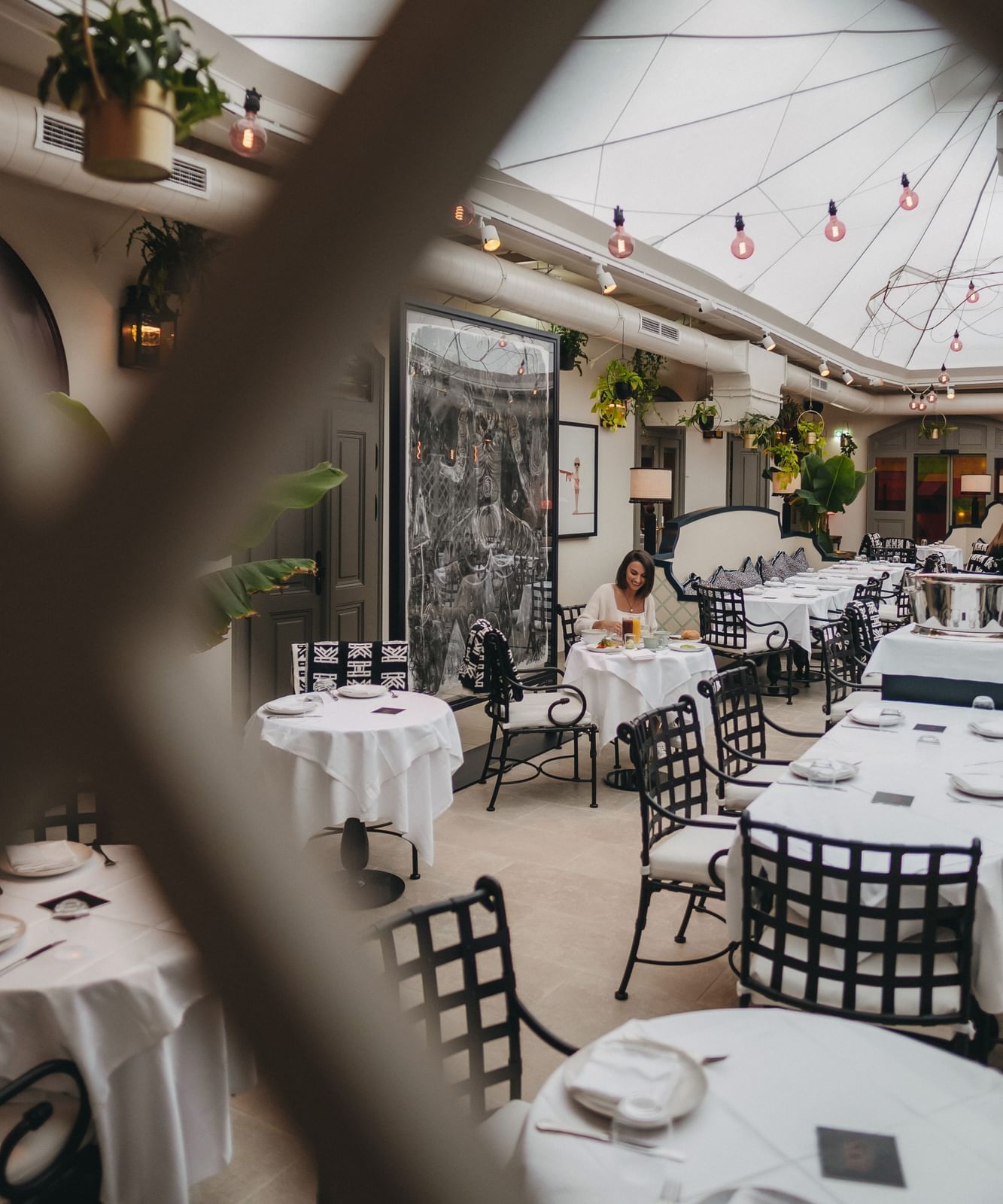 Opening Hours
Monday to Sunday | 07:30 - 02:00
Breakfast | 07:30 - 11:00
Lunch | 12:00 - 16:00
Dinner | 16:00 - 23:00