BOUTIQUE HOTEL THE LEO GRAND
The hotel in Vienna you were looking for.
A love letter to Vienna and its history, an ode to contrasts that complete each other. The boutique hotel THE LEO GRAND in Vienna celebrates bold decisions, individualism, spectacular design, breathtaking history and contemporary luxury.
Dive in and discover this extravagant world, fall in love with the impeccable interior and experience how history and the present perfectly co-exist in this unforgettable experience. THE LEO GRAND is not just a hotel in Vienna, it is an oasis in the heart of the city, a retreat as well as a hotspot, a place to be for travelers and locals, a total work of art that has come to life.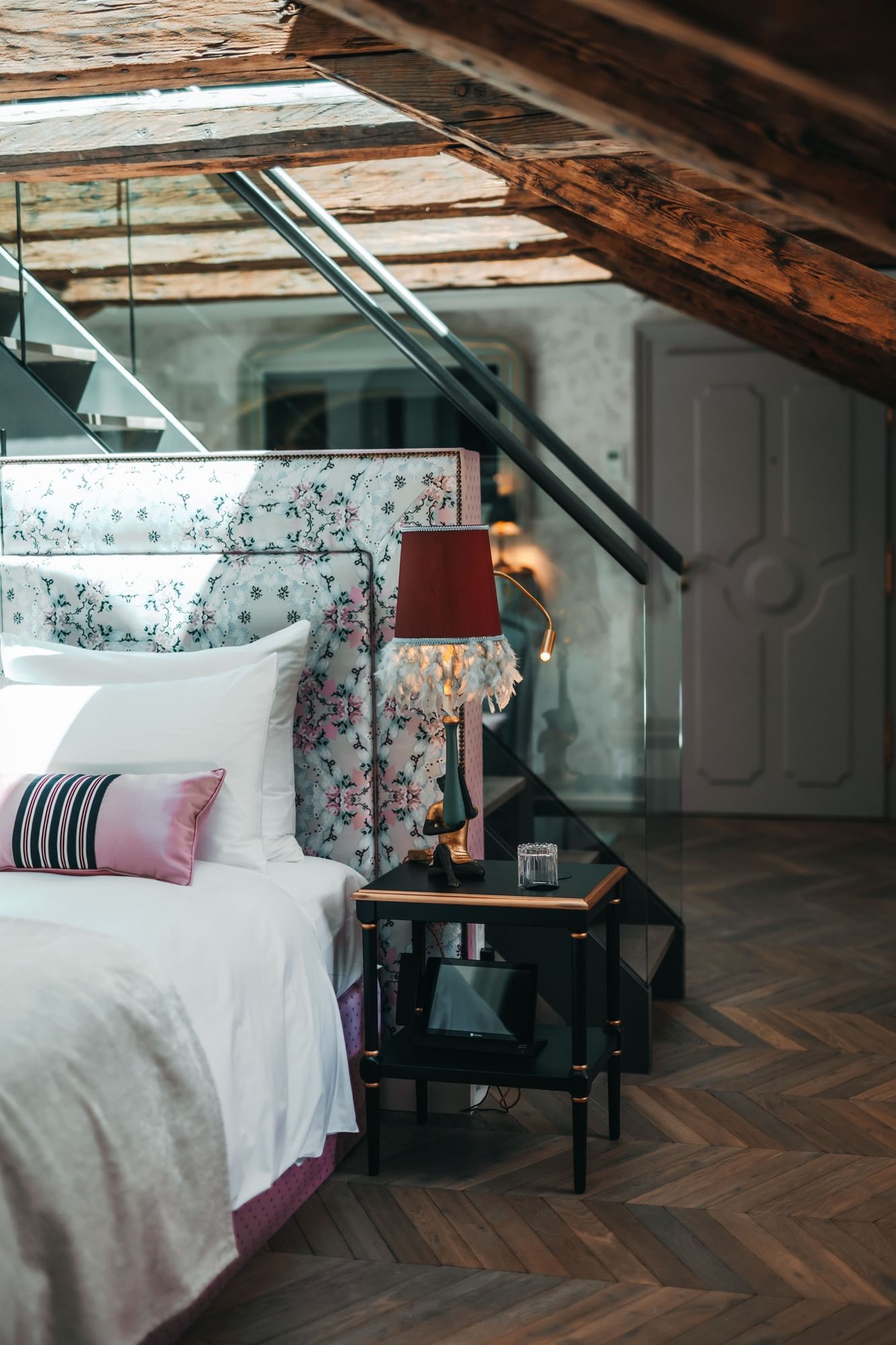 Rooms & Suites
With a bold sense of uniqueness and a strong focus on the history of the building, THE LEO GRAND was designed to be a colourful, extraordinary piece of art. The rooms of our modern boutique hotel in Vienna impress with timeless design and upscale furnishings.
View all Rooms & Suites
Benefits for Direct Bookings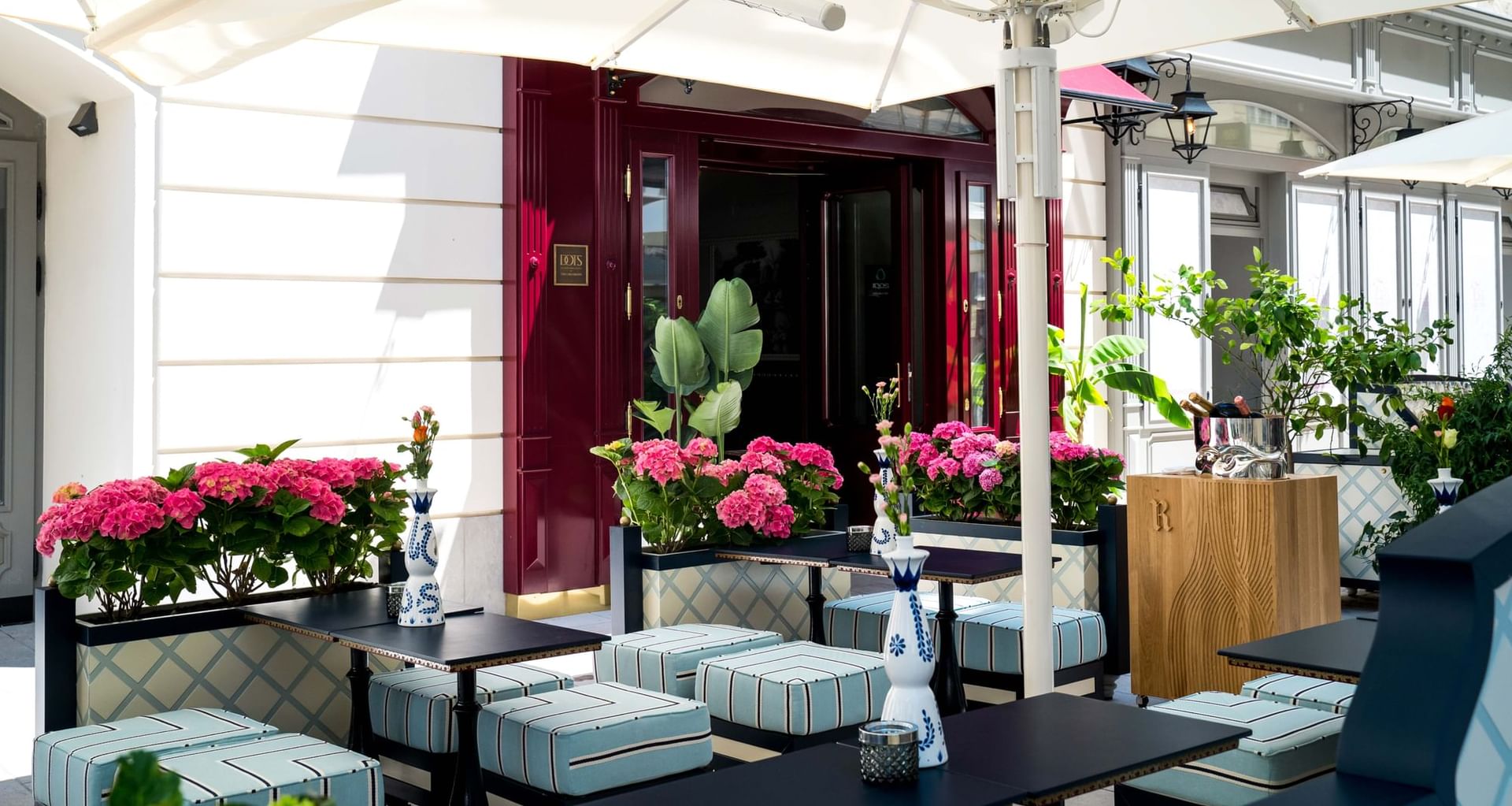 Slideshow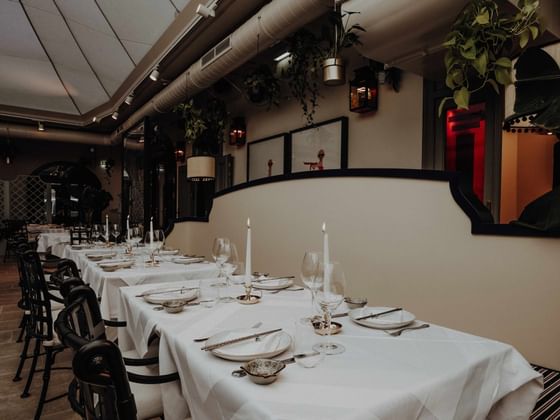 Restaurant & Bar:
DOTS at THE LEO GRAND
Take a seat at the Grand Tableau of our restaurant DOTS at THE LEO GRAND, the culinary hotspot in the first district, and enjoy Viennese hospitality in a first-class location. Avant-garde fusion cuisine with Viennese and French influences is served. The bar offers extravagant flair with sparkling drinks.
Slideshow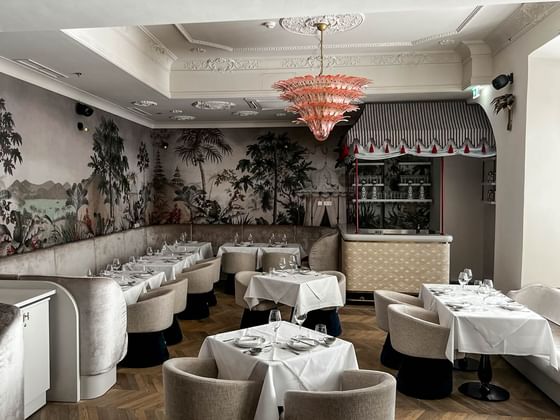 Exclusive & individual:
Your Event Venue
Jungle meets Baroque: Are you looking for an unusual event location in Vienna, ideally including accommodation? Then THE LEO GRAND is the perfect place for you. Whether as a creative oasis or for a high-class event, our Salon Jungle with its breathtaking outdoor terrace showcases its best side to accommodate any type of occasion.