ROOMS & SUITES
An extravagant stay in the heart of Vienna
With courage towards uniqueness and with a strong focus on the history of the building, THE LEO GRAND was designed to be a colorful, extraordinary piece of art. Traditional patterns were interpreted in a contemporary way and baroque design was transformed to meet current needs. This hotel is an extravaganza of experiences and stories that wait to be discovered in every corner of the house.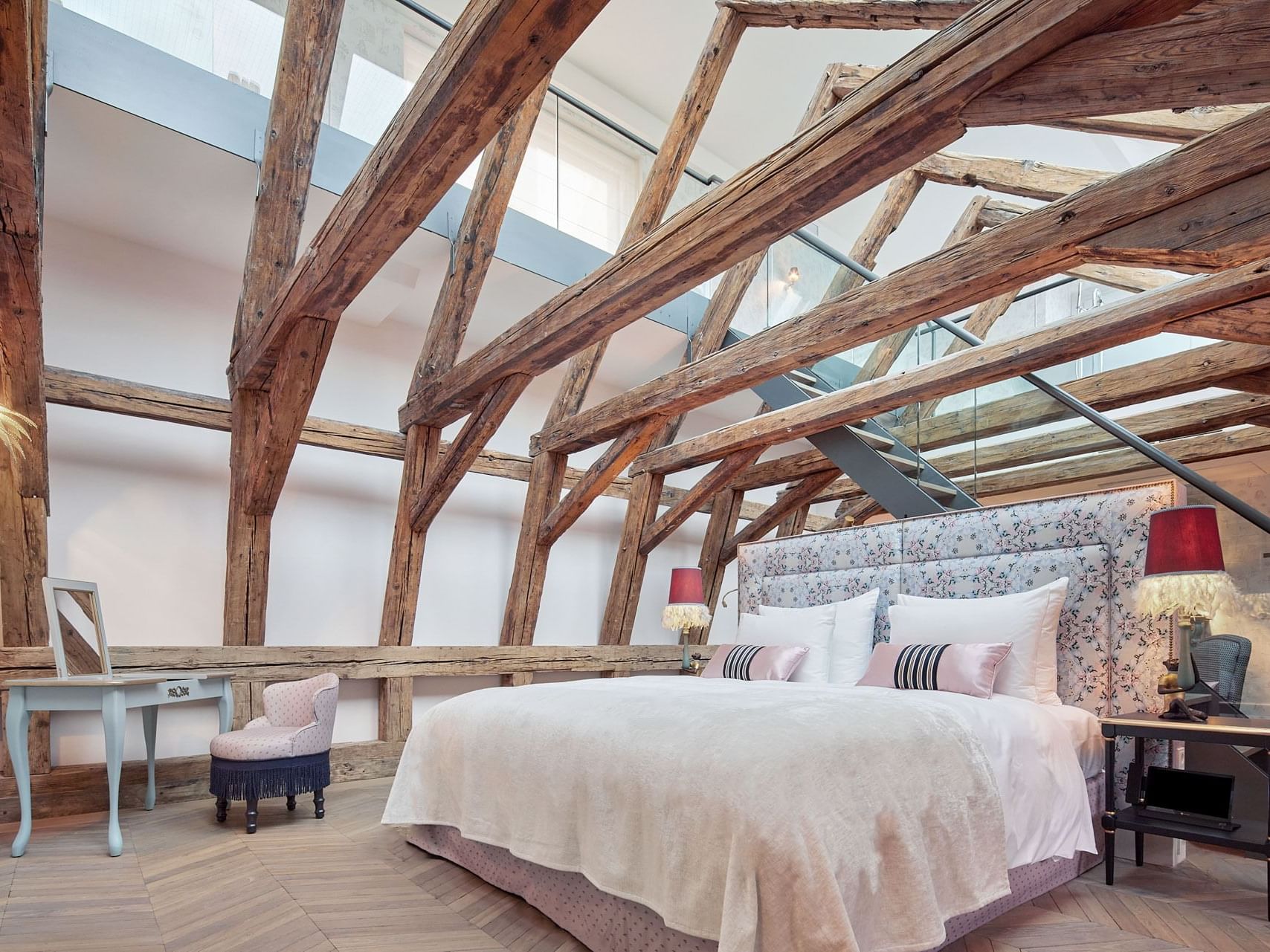 Our breathtaking majesty.
The LEOPOLD SUITE will take your breath away, we promise.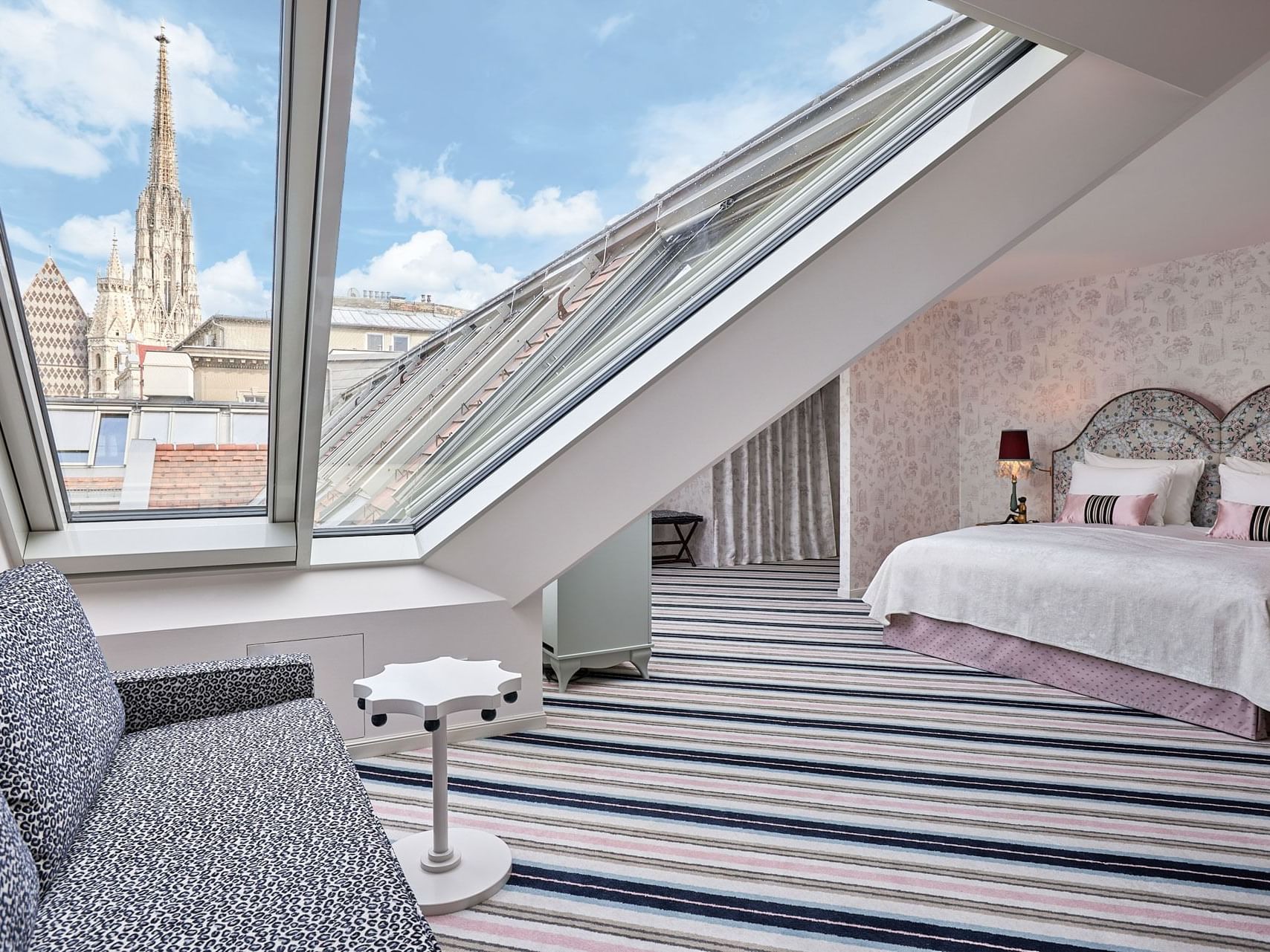 Our majestic beauties.
History may repeat itself but our suites in THE LEO GRAND do not.