A ROYAL WEEKEND TRIP TO VIENNA
Leo loves Vienna
Austria's capital has been voted the world's most livable city several times, and for good reason. There is so much to see, hear and do. Whether you are staying for a weekend or several days, the enchanting cultural city of Vienna is always worth a visit.
Join us on a city break to explore the best activities Vienna has to offer and follow in the footsteps of THE LEO GRAND.
We proudly present: Leo's favorites!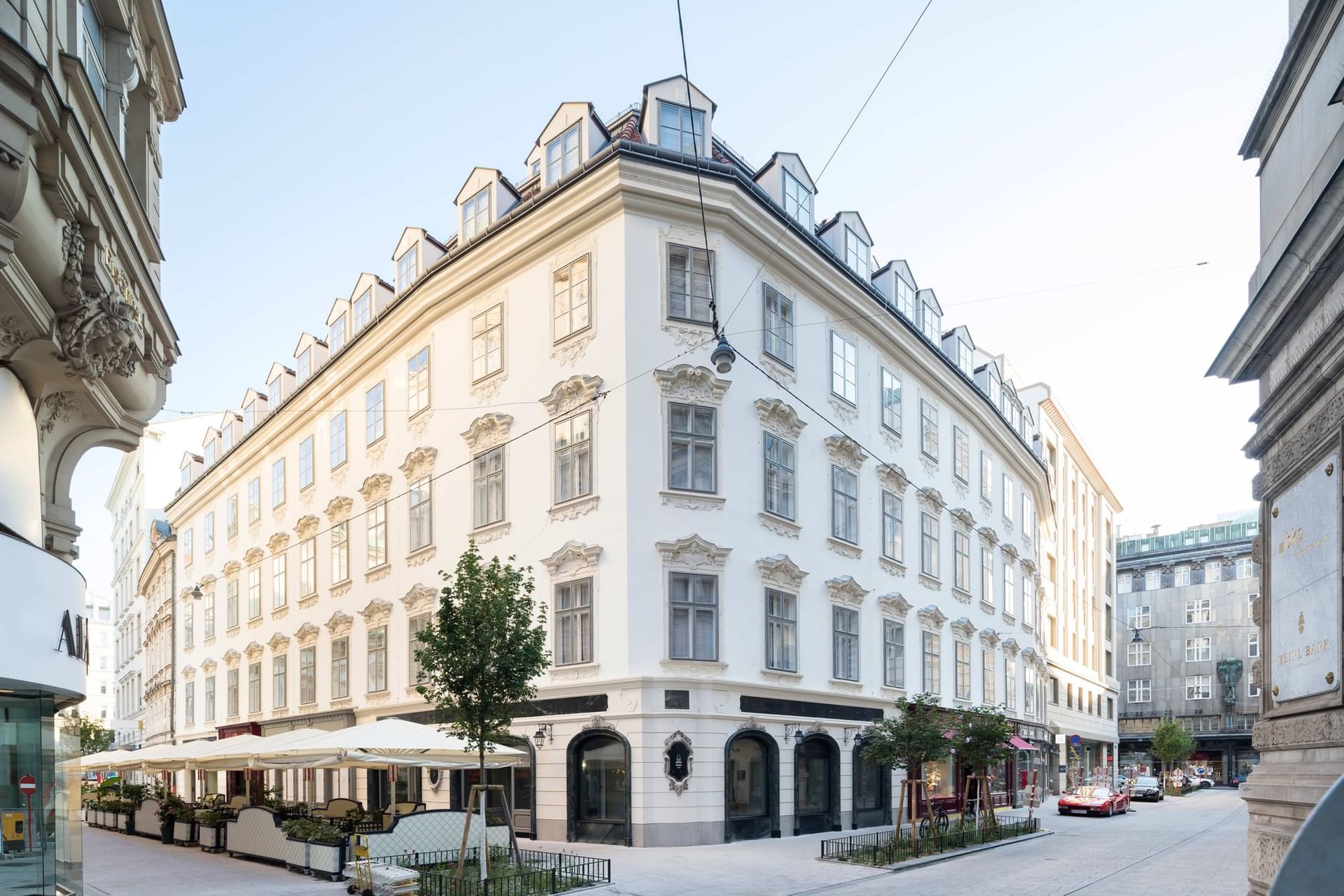 Sightseeing in Vienna's old town
Discover Vienna on your own. Thanks to the ideal location of our boutique hotel, many sights are within easy walking distance. Start your sightseeing tour at Vienna's most famous landmark: St Stephen's Cathedral. From there, walk back in time to the days of Sisi and Mozart to the imposing Hofburg, past the Vienna State Opera and across Karlsplatz to Karlskirche. Then stroll through the famous Naschmarkt and sample the colourful variety of Viennese delicacies.
Museum tour in Vienna
Would you like to step back in time on your weekend trip to Vienna? Our city hotel is surrounded by many exciting history and art museums that will take you back to historic Vienna. Our three favourites are all within walking distance of THE LEO GRAND. History within reach!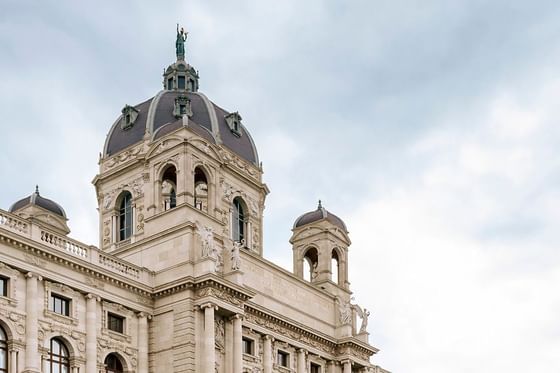 Trust us, he is a big deal! In the Museum of Art History you have the opportunity to not only admire our Leo, but also to discover art from different eras. We could spend days here marvelling, discovering and lingering. Don't hesitate to ask us, we will inform you about exhibitions and our special offers for Vienna's must-see.
Discover more

opens in a new tab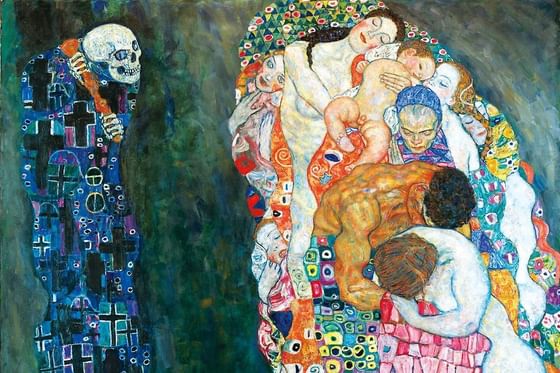 Leo loves Leopold – for a good reason. With around 6,000 works, the Leopold Museum houses one of the world's most important collections of Austrian art from the second half of the 19th century and modernism.
Discover more

opens in a new tab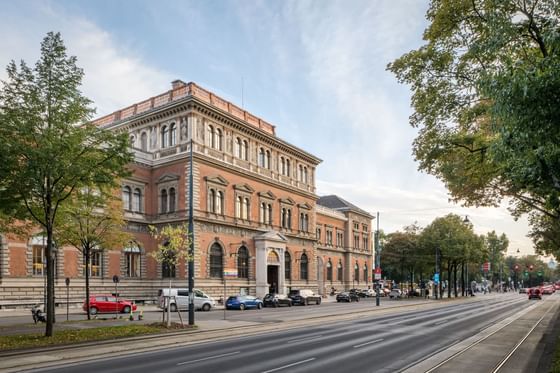 Design is one of the main features of MAK. The museum shows furniture, glass, china, silver, and textiles from the Middle Ages to the present day. Precious crafts from the Wiener Werkstätte, bentwood furniture by Thonet and art nouveau highlights such as the gilded design of Gustav Klimt for the frieze of the Stoclet Palais in Brussels.
Discover more

opens in a new tab
Hidden places in the first district
Vienna is loved for its culinary delights. Especially in the old town, you are spoilt for choice, so here are our four favourites.
Dine like Leo himself.
City break á la Vienne
City trips can also be quite exhausting. Why not treat yourself to a well-deserved break from the many activities in Vienna?
Maison Sisley
Maison Sisley opens its doors in Vienna, and we are delighted to be neighbors. Enter a world of deep relaxation and indulge in luxurious beauty treatments that will make you feel truly pampered.
THE LEO GRAND hotel guests receive -20% discount on beauty products and an upgrade on beauty treatments.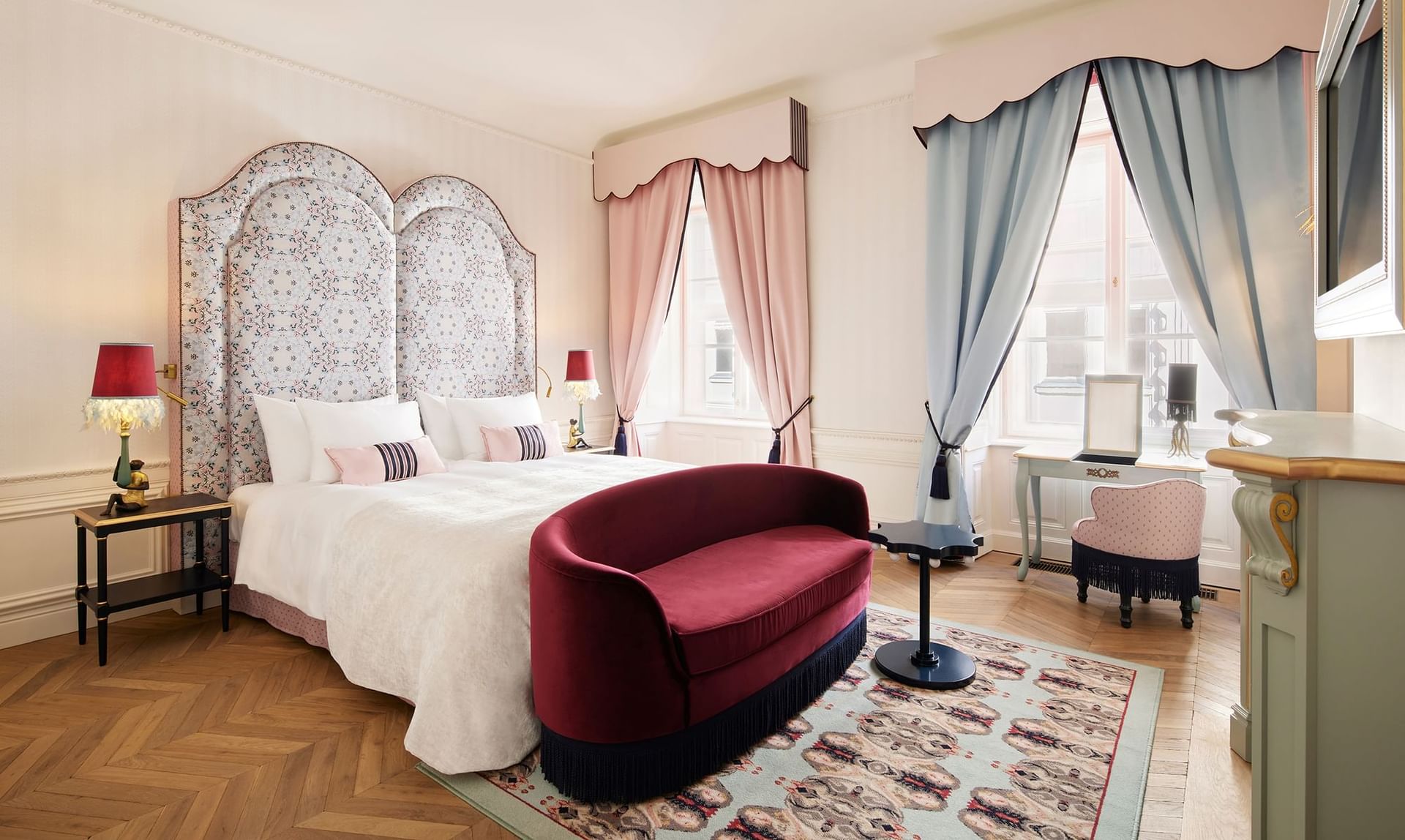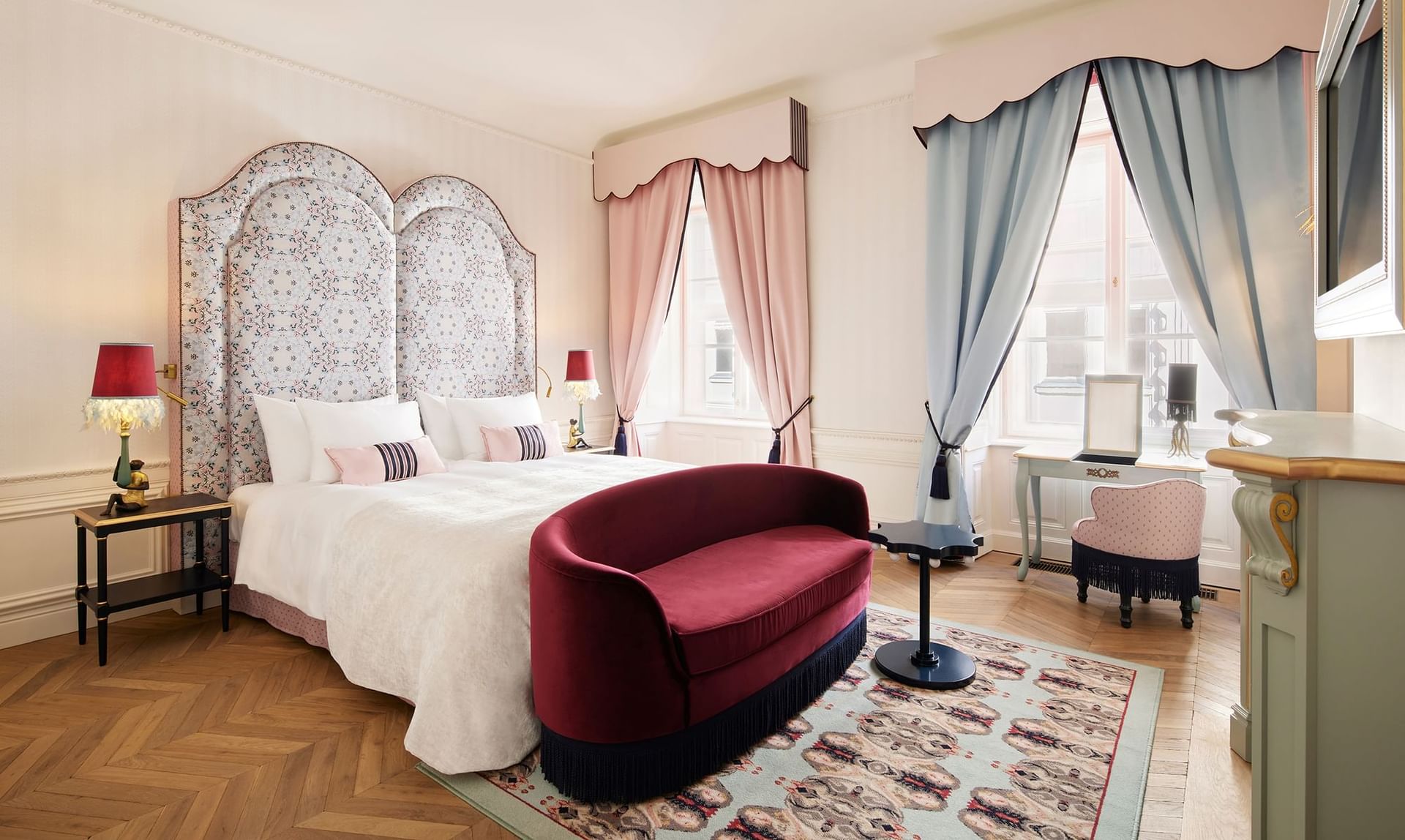 WEEKEND STAYS
IN THE HEART OF VIENNA
Part of the real Vienna experience includes extravagant accommodation. Sleep like Sisi and walk in the footsteps of Leo? THE LEO GRAND invites you to immerse yourself in the history of Vienna, even in your dreams. Located in the heart of Vienna's first district, our boutique hotel will enchant you with its artfully decorated rooms and suites. From here you can explore Vienna's many sights and attractions at your leisure. It's the perfect base from which to discover this beautiful city.
Experience Vienna now

opens in a new tab