OUR EVENT LOCATION IN VIENNA IS WAITING FOR YOU
My Circus. My Monkeys.
Parties should be celebrated, routines should be broken and everyday life should become special. Our event location in the heart of Vienna is a colourful oasis, inviting you to let off steam creatively, celebrate aesthetically or enjoy a high tea in the coziest way. Let your imagination run wild in Leo's extravagant event space. Together we will create the event of your dreams!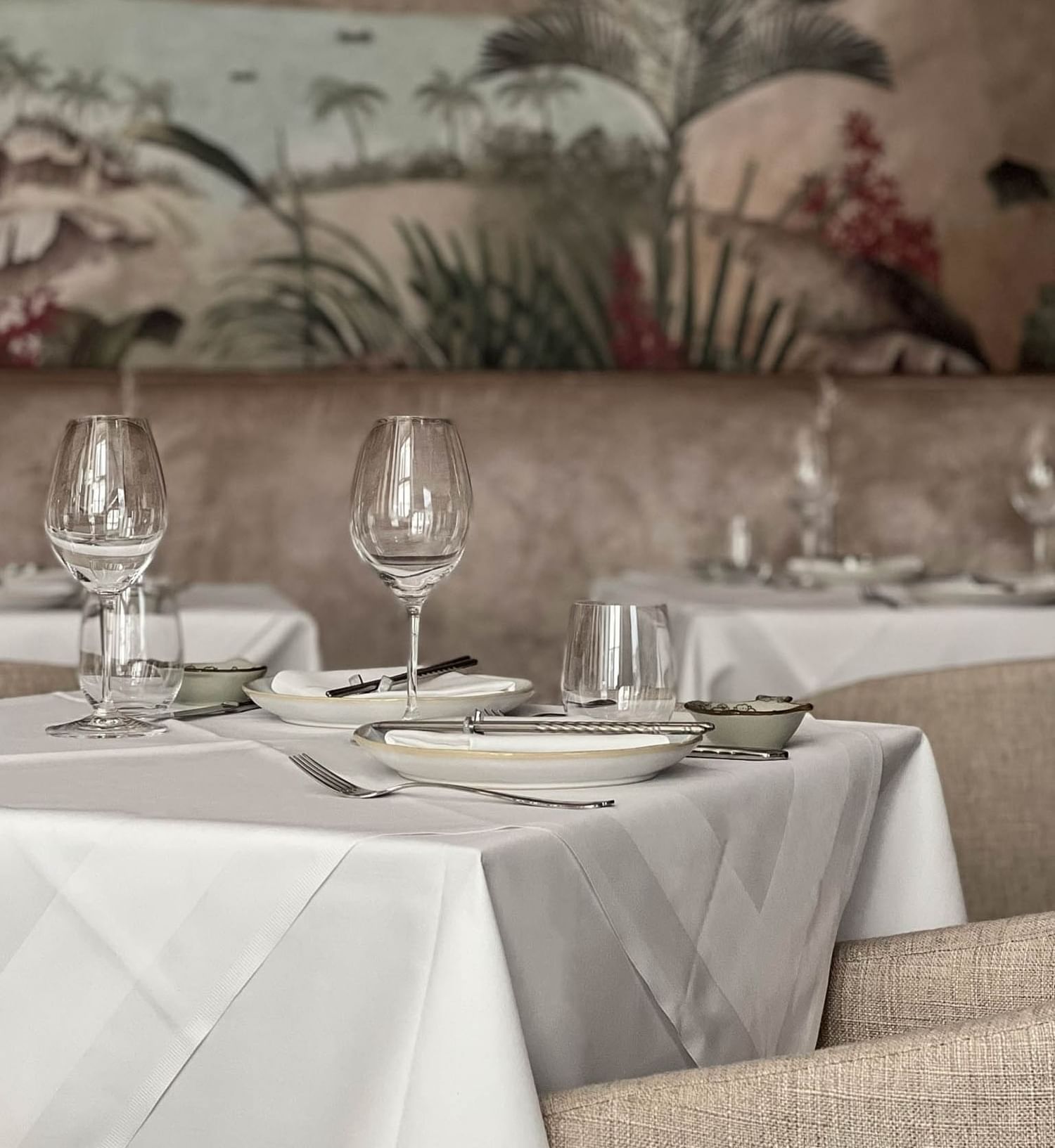 Choose your event space in Vienna
Spoilt for choice: Whether you choose our Salon Jungle with a terrace overlooking the impressive patio or our private dining areas — our event spaces are perfect for creative thinkers, digital nomads, individualists and design lovers.
Salon Jungle
The heart of our event location in Vienna covers 90 m2 and is located on the second floor of our hotel. Together with the additional spacious terrace, it forms a creative oasis, an urban jungle in the heart of Vienna, that invites you to enjoy. Our Salon Jungle can be used as a flexible restaurant and event space for a wide range of events in Vienna, such as seminars, readings, vernissages, weddings, private dinners, and galas. Adjacent to the event space is the catering area, which is connected to the kitchen on the first floor.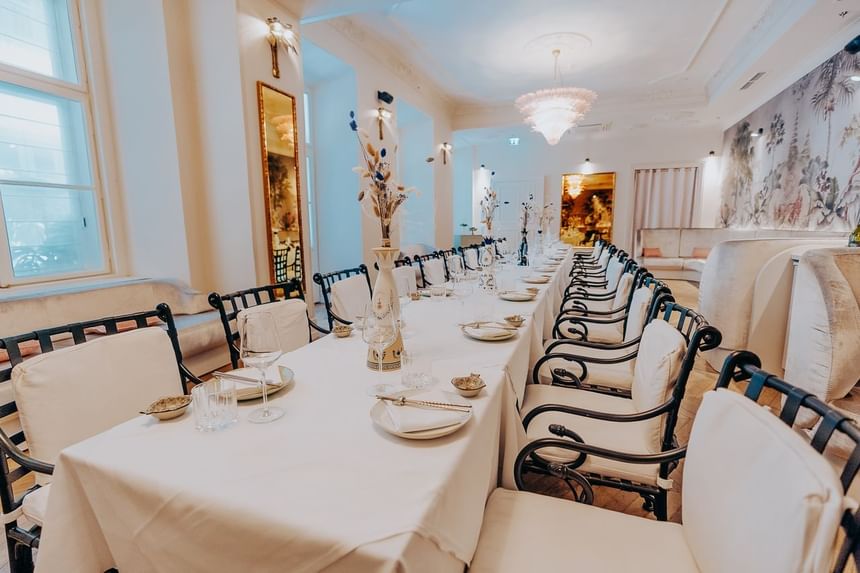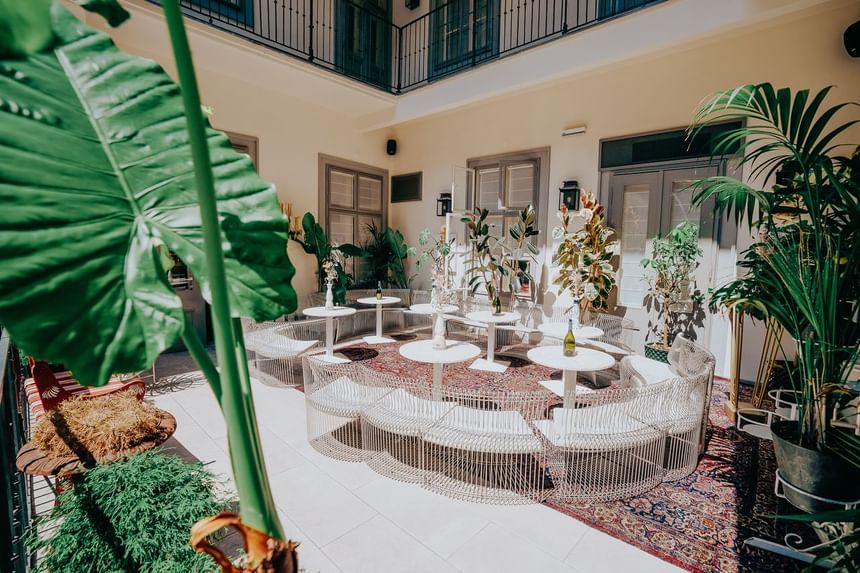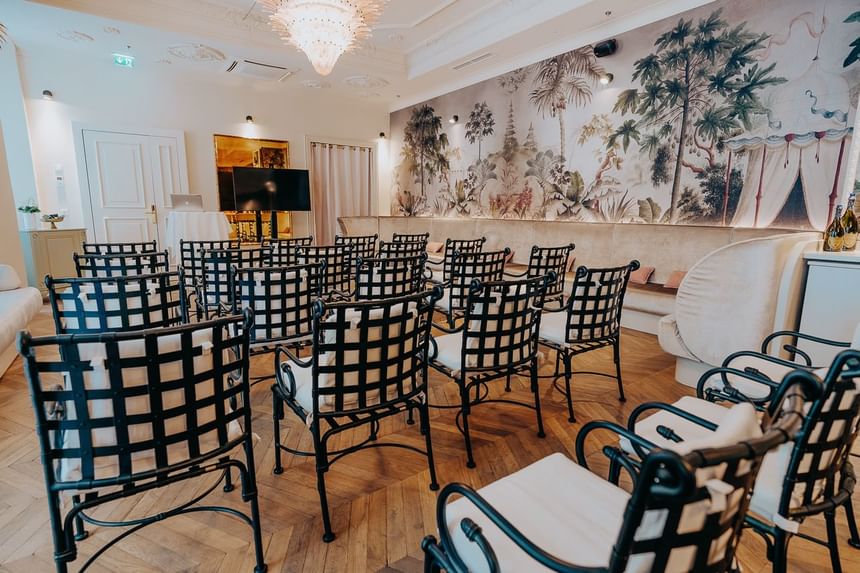 To get a better impression of the room size and the possibilities how the room can be used, you can find the dimensions and maximum capacities depending on seating below.
Room dimensions: length ~20 m / width ~5,5 m / height ~5 m
Maximum capacities:
Theater seating | 35 pax
Classroom seating | 16 pax
Table seating | 26 pax
Banquet seating | 46 pax
Cocktail reception seating | 80 to 100 pax
Private Dining Areas
Our Salon Asiatique or Salon Oriental are available for smaller groups of at most 20 people.
Our private dining areas are artfully designed and exude a harmonious atmosphere. They are thus perfectly suited for intimate celebrations, business meetings and special moments.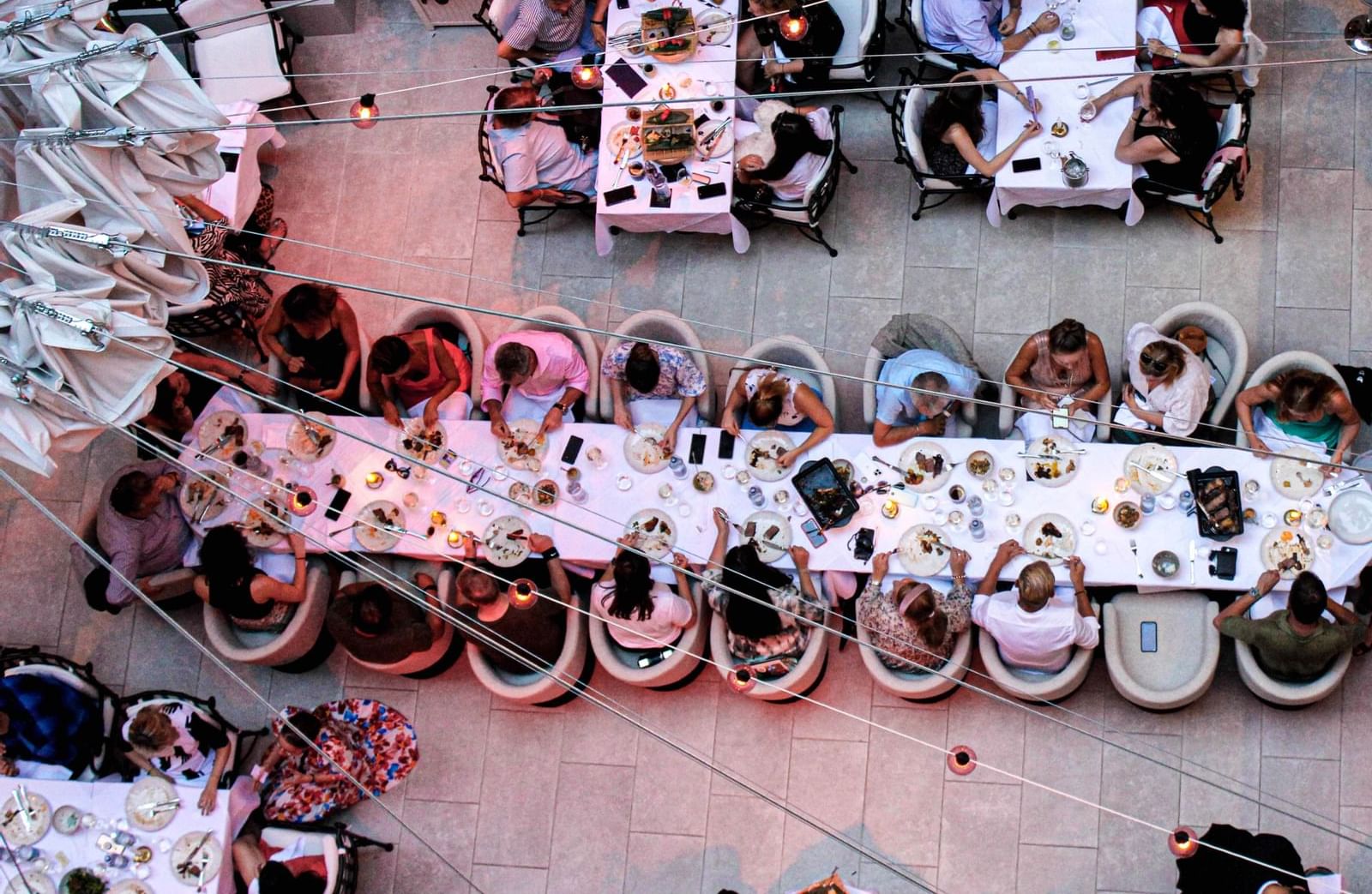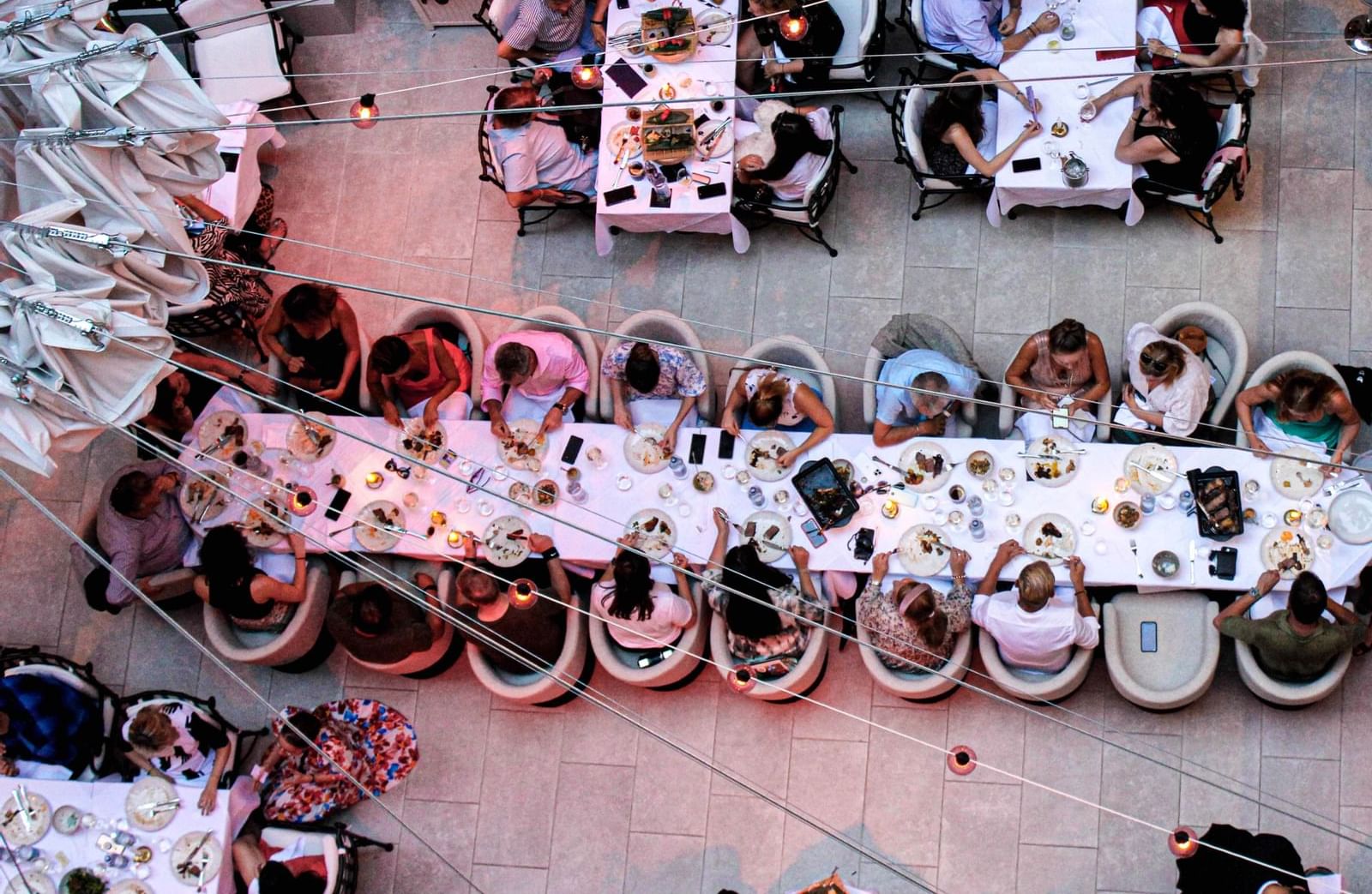 QUESTIONS ABOUT OUR EVENT LOCATION IN VIENNA?
Do you have a special request or would like to book rooms in Vienna for you and your guests in addition to the event location? The team at THE LEO GRAND is always available to answer your questions. Send us a message or call us at +43 1 90 606.